KENNARD DESIGN
FEATURED GRAPHIC DESIGN AND WEB DESIGN WORK
Pathways invitation design
For Pathways to Wellness 20th anniversary celebration, Kennard Design developed a festive flower-like graphic based on their logo to symbolize how the organization has blossomed and grown over the years. The symbol was used for all of the anniversary event materials including the invitation and save-the-date postcard shown here as well as a poster, event program, signage, and ads.
Pathways to Wellness is a nonprofit organization committed to providing equal access to high-quality holistic healthcare.
Save-the-date postcard design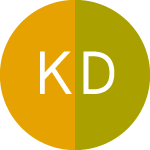 Graphic design and web design
617-610-6007
GRAPHIC DESIGN AND WEB DESIGN TO HELP GROW YOUR BUSINESS:
BROCHURE DESIGN
CATALOG DESIGN
NEWSLETTERS
WEB SITE DESIGN
DIRECT MARKETING
EVENT MATERIALS
ADVERTISING
ANNUAL REPORTS
MAGAZINE DESIGN
LOGO DESIGN
CORPORATE IDENTITY DESIGN
VISUAL BRANDING
© COPYRIGHT 2015 KENNARD DESIGN BOSTON. ALL RIGHTS RESERVED.