KENNARD DESIGN
FEATURED GRAPHIC DESIGN AND WEB DESIGN WORK
Natural MicroSystems "Circuit-Style"
Building on the simple "circuit-line" element in the company's existing logo, Kennard Design brought to life an entire "circuit-style" world to create this powerful and flexible visual brand identity system for Natural MicroSystems. The unique and memorable circuit-style look was incorporated into all of the company's marketing communications efforts — both internal and external — and helped make Natural MicroSystems a highly recognizable player in their very competitive industry.
Natural MicroSystems (now NMS Communications) provides leading-edge hardware and software solutions for the telecommunications industry.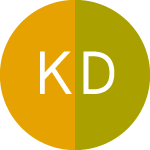 Graphic design and web design
617-610-6007
GRAPHIC DESIGN AND WEB DESIGN TO HELP GROW YOUR BUSINESS:
BROCHURE DESIGN
CATALOG DESIGN
NEWSLETTERS
WEB SITE DESIGN
DIRECT MARKETING
EVENT MATERIALS
ADVERTISING
ANNUAL REPORTS
MAGAZINE DESIGN
LOGO DESIGN
CORPORATE IDENTITY DESIGN
VISUAL BRANDING
© COPYRIGHT 2015 KENNARD DESIGN BOSTON. ALL RIGHTS RESERVED.